Les masques artisanaux de Kimono Yuki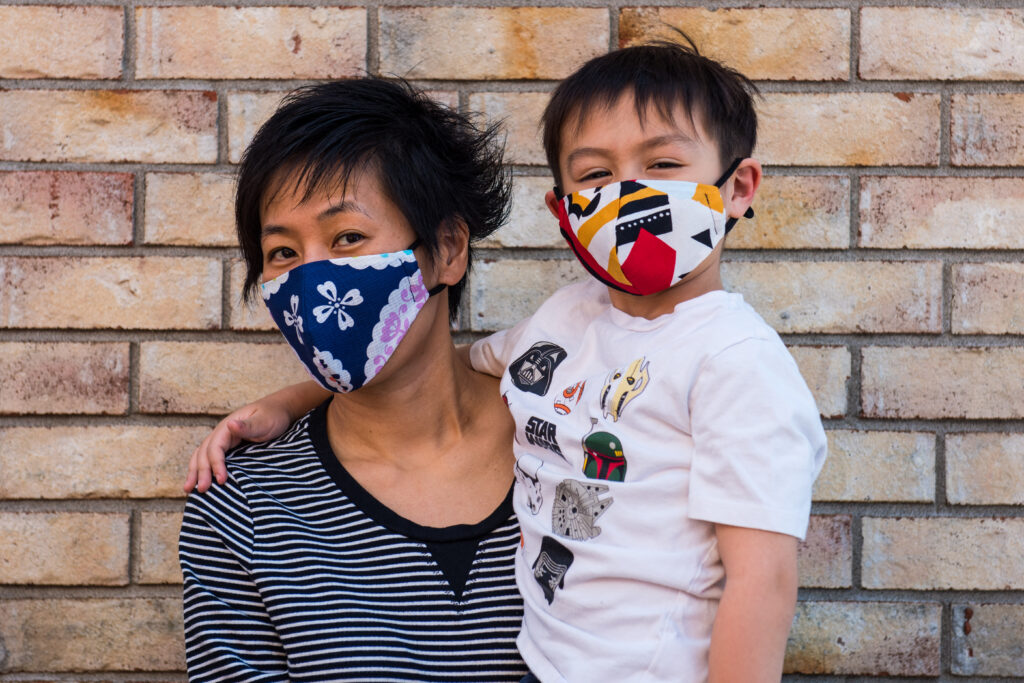 En ces temps gris, nous avons décidé d'utiliser nos tissus imprimés, brodés ou tissés japonais afin d'égayer les visages. La doublure intérieure est faite d'un coton à literie afin d'assurer un confort, une filtration et une respiration optimale. Le tissu extérieur provient de notre collection de textile japonais et est fait de coton, de soie, de mélange synthétique ou de laine en fonction du modèle.
Ce masque a pour but de retenir vos gouttelettes et protéger ceux qui vous entourent, mais aussi de réduire les risques de contamination par contact direct ou indirect. Il n'est pas homologué et ne doit pas être utilisé en milieu à risque ou médical.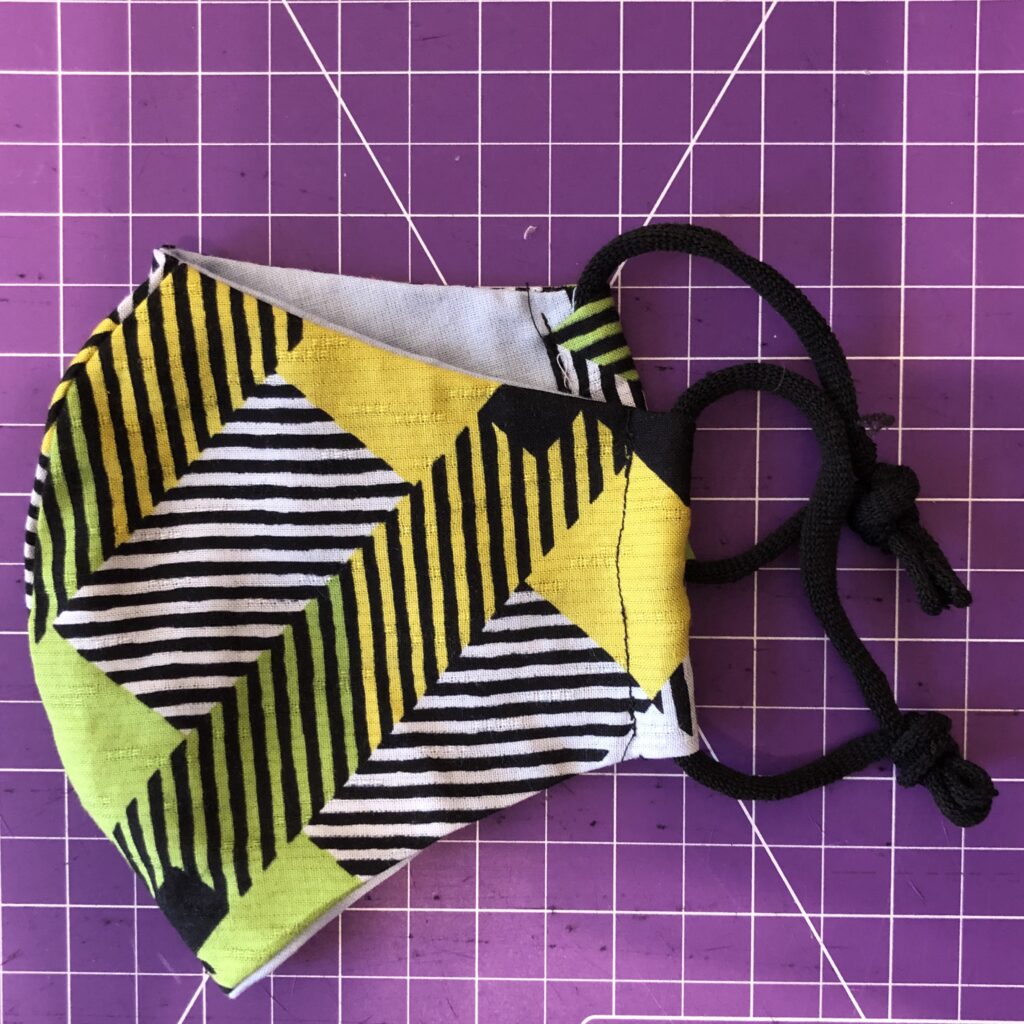 Portez le masque avec la pointe longue vers le bas, pour couvrir le menton. Ajustez les cordons élastiques en faisant un petit noeud si vous voulez une plus grande tension. Vous pouvez aussi remplacer les cordons en tissu élastique par une corde, un élastique ou un ruban de votre choix pour maximiser votre confort.
Pour désinfecter le masque, l'idéal est de le laver à la main dans de l'eau savonneuse (minimum 30 secondes), ou le passer à la vapeur. Séchez-le à plat et repassez-le à basse température de préférence. Ne mettez pas les masques en laine ou en soie à la machine à laver!
Vous pouvez ajuster les cordons en le nouant selon votre confort. Les cordons ne sont pas cousus sur le masque afin que vous puissiez les changer ou les ajuster selon vos goûts.
Handmade mask by Kimono Yuki
In these dark days, we are using our colourful Japanese fabric collection to make our mask shine. Their interior is made of bedding type cotton offering optimal comfort, breathability and filtration. Exterior fabric comes from our Japanese fabric collection and can be made of cotton, silk, synthetic mix or wool.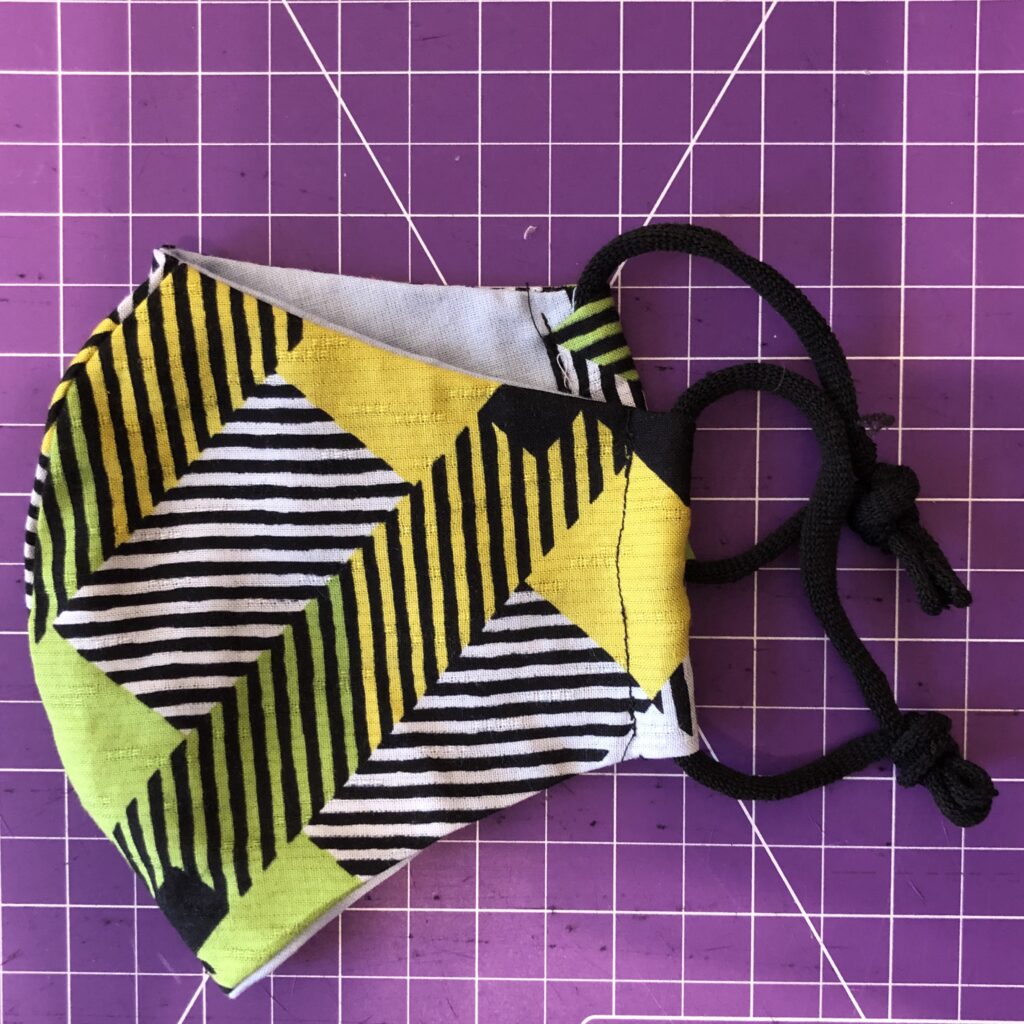 This mask is not intended for use in medical facilities or high-risk areas. Wear this mask to retain your droplets, protect those surrounding you and reduce the risk of direct or indirect contamination or yourself. 
When wearing the mask, the longest tip must be covering your chin. Make a knot on the elastic cord if you want to increase tension. You can easily replace the elastic cord with a lace, a string or a ribbon of your choice.
To disinfect your mask, it is best to handwash it using warm soapy water or a steam iron. Dry the mask on a flat surface and iron it at a lower temperature if needed. Do not machine wash silk or wool masks.
You can adjust the string by making a small knot. Strings are not attached to the mask to let you easily replace them with a material of your choice if needed.